Walt Disney Autographed Banff Springs Hotel Menu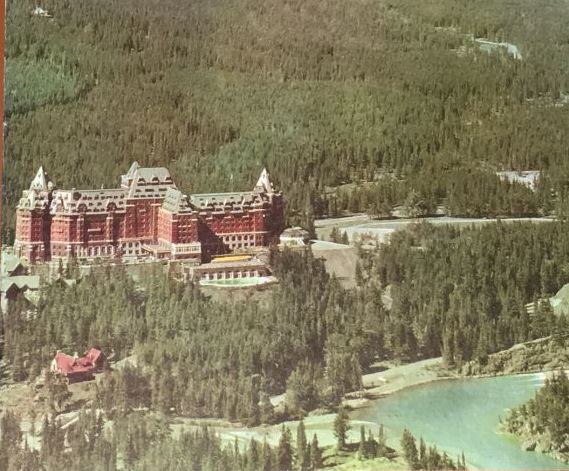 Walt Disney lunched at Canada's Banff Springs Hotel on August 30, 1958 and personally autographed this menu. Included is an email from the original recipient:
"...I have two signatures I received in person. One on a Banff Springs Hotel menu dated August 1958 and the other on a paper doily. I was 9 years old and he was guest speaker at the Oilman's golf tournament that my dad played in..."

(Please note that only the autograph pictured above is offered in this sale, not the doily.)

Walt Disney has boldly autographed the back cover of the menu in green ink. I don't know if there is a connection, but the following year the Disney Studio filmed "Nikki, Wild Dog of the North" between Banff and Calgary. Menu measures approximately 11" x 8" (closed). In very fine condition. Includes the Phil Sears Collectibles Lifetime Guarantee Certificate. Also includes an 8" x 10" color photo suitable for framing. Item # 6048, $2395
SORRY, SOLD
About $239/Month on layaway!*
*Do not use the "Add To Cart" button if you wish to pay using our 10 month layaway payment plan. Instead CLICK HERE for the layaway order form. Most orders totaling $149 or more can be placed on layaway. Layaway does not require credit and is not the same as PayPal Credit.
U.S. shipping charge on this item $19.95. Foreign shipping $39.95. Automatic checkout will not calculate foreign shipping accurately. After you place your order we will email foreign customers for additional shipping payment.