"Walt Disney - The Art of Animation"
Autographed by Walt Disney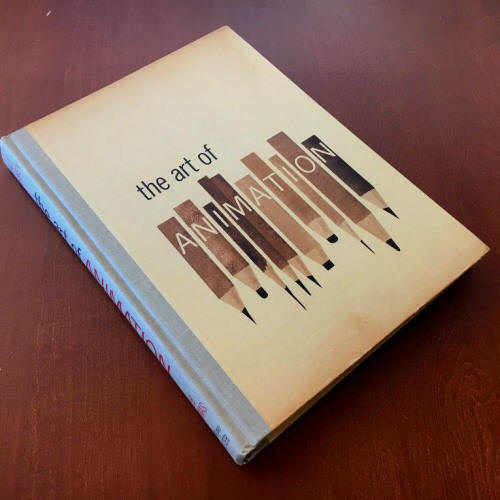 Published in 1958, "Walt Disney- The Art of Animation" is Bob Thomas's fascinating journey through the Walt Disney Studio's process of taking a project from the spark of an idea to a fully rendered animated motion picture. Thomas follows Walt Disney and his artists through the creation of the Disney classic "SLEEPING BEAUTY."
Walt Disney has boldly autographed this edition in blue ink with a huge 6" long signature:

"TO FRANCIS MERRY CHRISTMAS WALT DISNEY"
This book was given to Frances Welsh as a gift from her cousin Carolyn Suding, who worked in Walt Disney's office. Includes a note and a letter from Suding, plus a letter from the family member who later inherited the book. The original recipient's letter includes her interesting sketch of the layout of Walt Disney's office suite as she remembered it from working there. This background material adds great value to this already amazing book. This hefty coffee table size book (11.5" X 8.5") is in SUPERIOR condition and includes the original dust jacket.
Autograph includes the Phil Sears Collectibles Lifetime Guarantee of Authenticity.
Item # 7672

SORRY, SOLD
*Do not use the "Add To Cart" button if you wish to pay using our 10 month layaway payment plan. Instead CLICK HERE for the layaway order form. Most orders totaling $149 or more can be placed on layaway. Layaway does not require credit and is not the same as PayPal Credit.
Special U.S. Shipping charge on this item $19.95. Foreign shipping $59.95. Automatic checkout will not calculate foreign shipping accurately. After you place your order we will email foreign customers for additional shipping payment.