To Take His Company Public,
Walt Disney Signs Over His Life Insurance to Walt Disney Productions
-Also Signed by Lillian Disney
In order for the Walt Disney Studio to become a public corporation in April of 1940, Walt Disney was required to insure his new stockholders against the possibility of his untimely death. According to Neal Gabler's Book "Walt Disney - the Triumph of the American Imagination," the investment banking firm of Kidder, Peabody required Walt Disney to take out $1.5 million in life insurance that would benefit the stockholders in the event of the loss of their greatest asset- Walt himself. In this document- just three days after the Disney Studio goes public- Walt Disney and Lillian Disney sit before a Notary Public and sign over "all the benefit and advantage to be derived from" a Manufacturer's Life insurance policy to Walt Disney Productions.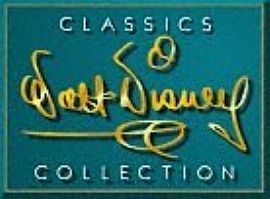 This historic document is signed by Walt Disney using his full legal signature, and also by his wife Lillian Disney. It is witnessed by California Notary Public George Morris and is embossed with the notary public's seal. Walt Disney Productions went public on April 2, 1940. This document was signed and dated three days later on April 5, 1940. This early version of Walt Disney's cursive signature is the style used for the Walt Disney Classics Collection logo (see example at right). It's extremely rare to find an officially notarized Walt Disney legal document with notary signature and embossed seal! An historic document! Measures 8.5" x 11". In fine condition. A color photo suitable for framing will be included. Item # 5126B
SORRY, SOLD

*Do not use the "Add To Cart"button if you wish to pay using our 10 month layaway payment plan. Instead CLICK HERE for the layaway order form. Most orders totaling $149 or more can be placed on layaway. Layaway does not require credit and is not the same as PayPal Credit.
Insured U.S. shipping charge on this item $15.95. Foreign shipping $49.95. Automatic checkout will not calculate foreign shipping accurately. After you place your order we will email foreign customers for additional shipping payment.