Walt Disney & Lillian Disney Send Disney Company
Stock Gifts to the Family of Lillian's Niece


A great Walt Disney signed letter-- only $

2295

! Written on Walt's own "Walt Disney" imprinted stationery, Walt writes to Lillian's niece that he is sending company stock as a gift to her family.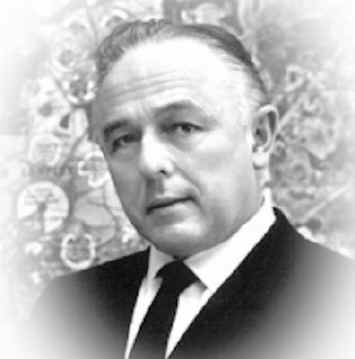 Lillian's niece Marjorie Sewell (Davis) appeared in some of Walt Disney's early "ALICE COMEDIES" and years later would marry Disney Imagineer Marvin Davis (pictured at right). In 1953 art director Marvin Davis was asked to help Walt Disney design and development Disneyland. Senior Imagineer John Hench recalled, "Marvin was very conscientious about developing the Park. He worked extremely hard to help bring Walt's dream to life, exactly as Walt envisioned it." Davis worked closely with Walt in designing and laying-out virtually every aspect of the Park's conceptualization and architecture, including Main Street U.S.A., New Orleans Square, Sleeping Beauty Castle and the exterior of the Haunted Mansion and more.

After the theme park's successful opening in the summer of 1955, Davis returned to art directing motion pictures, including Disney's "Moon Pilot," "Babes in Toyland" and "Big Red," as "Zorro" and "The Mickey Mouse Club" for television. In 1962 he received an Emmy Award for art direction and scenic design on "Walt Disney's Wonderful World of Color." In 1965, he returned to WED (Imagineering) as a project designer for Walt Disney World in Florida. In addition to the master plan for the theme park, Davis contributed to the design of such resort hotels as the Contemporary, the Polynesian and the Golf Resort. After 22 years with the Company, he retired in 1975. He was later named a "Disney Legend" by the company.
This letter- a warm and generous remembrance from Walt and Lillian to the Davis Family- has connections as far back as Walt's silent movie days and as current as the Disney theme parks we all enjoy today. To own an item of Walt Disney's personal correspondence, authentically signed, for just $2395 is a rare opportunity! In good condition with usual mailing folds. Item # 2461, $2395
SORRY, SOLD
About $239/Month on layaway!*
*Do not use the "Add To Cart" button if you wish to pay using our 10 month layaway payment plan. Instead CLICK HERE for the layaway order form. Most orders totaling $149 or more can be placed on layaway. Layaway does not require credit and is not the same as PayPal Credit.
Special U.S. insured shipping charge on this item $12.95. Foreign shipping $39.95. Automatic checkout will not calculate foreign shipping accurately. After you place your order we will email foreign customers for additional shipping payment.