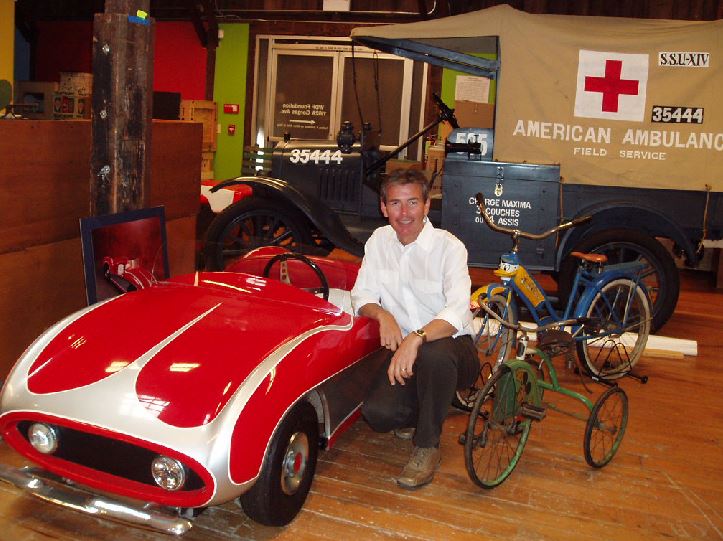 Above: Phil Sears "behind the scenes" with the personal collection of the Walt Disney Family
To Sell a Walt Disney Signature
CLICK HERE to email phil@philsears.com
or Call 949-643-8376


Frequently Asked Questions About Walt Disney Autographed Memorabilia
I Own a Disney Signature; Do You Buy Walt Disney Autographs?
Yes, I'm always looking to buy authentic items. Please email me ( phil@philsears.com ) or call me (949) 643-8376. Emailing a photo of your item is the quickest way for me to tell you how much I will pay for your Walt Disney autograph or signature.
How Do You Authenticate Walt Disney's Signature?
I have years of experience buying, selling, and collecting Disney autographed memorabilia. My experience is backed up by huge files on Disney's signature. I maintain a good, information-sharing relationship with the Disney Studio Archives, frequently calling upon their resources. At first glance it may seem hard to tell the difference between Walt Disney's signature and one signed by an authorized employee. In fact a lot of autograph dealers don't know the difference and even so-called autograph "experts" have published books mis-identifying Walt Disney's signature. I have compiled an enormous database documenting Walt Disney's true signature (both cursive and block-printed) for every stage of Disney's life. This way I can actually take an undated signature and narrow down the date to within a couple of years. I also have files identifying employee-signed Walt Disney signatures; if the "Disney" signature was signed by an employee, I can often tell you which employee. I am not an autograph dealer who claims to know everything about every famous person who ever lived. In fact, I am constantly seeing bad Disney signatures being offered in reputable dealer catalogs and in major auctions. Every dealer offers a guarantee of authenticity- but what good is that if you hang a bad signature on your wall with a fancy authenticity certificate. If the dealer isn't an expert on Disney, the guarantee isn't too meaningful. I specialize in Walt Disney's signature and know it well. I have served as the Walt Disney autograph consultant for Sotheby's animation auctions in New York and Christie's South Kensington in London. I buy and sell more Disney material than anyone else in the world.
Why do Authentic Walt Disney Signatures Often Look Different From Each Other?
A lot depends on what year it was signed. Disney's signature from the 1920's does not resemble his signature from the 1950's or 60's. Walt consciously re-designed his signature over the years, in much the same way he changed the appearance of Mickey Mouse over time. Walt's signature will look different for every decade, and then there are differences within each decade. The signature used as the logo for the Walt Disney Classics Collection, for example, is based on Walt's signature from the end of the 1930's/beginning of the 1940's. The signatures with the big horizontal flourishes above the "W" and "D" are mainly from the 1950's and 1960's. Adding to the confusion, like most cartoonists (although this title doesn't apply past the early 1920's!) Walt also had a printed, or Roman signature which he used occasionally throughout his life. This is the signature that looks similar to (but is not the same as) the Disney Company logo. That famous Walt Disney lettering- he invented his own font! You'll usually only see this signature associated with artwork. Walt would often print his name the way the public is familiar with seeing it on matted cels or prints. Printing his name was slower than handwriting it in a cursive manner, so these signatures are not seen as often. What is seen often are the Disney Studio artist's versions of Walt's Roman signature.
Is It True Other People at the Disney Studio Were Allowed To Sign Walt's Name?
At least a dozen Disney Studio staff members signed Walt Disney's name to comics, fan items, promotional material, etc., over the years. The most common proxy signatures are by Hank Porter in the 1930's & 1940's, and Bob Moore beginning in the 1950's. Keep in mind that Walt NEVER drew a single Walt Disney newspaper comic or comic book, but every one of those was "signed" with a Walt Disney signature- by the artist, of course. Fortunately, Walt's own writing has distinct characteristics that distinguish it from these copies. Even so, autograph "experts" have written books in which they mis-identify Walt's signature and those of his artists. I can't tell you anything about George Washington's signature, but I can usually pinpoint a Disney signature to within a few years of the date it was signed, or- if an artist signed it- I can usually tell you which one. It's my silly little niche, but I know it well. When you purchase Walt Disney's signature from me, WALT DISNEY signed it.
Why is Walt Disney's Signature So Expensive?
Authentic Disney autographs are expensive for me to buy, so they are expensive to sell. Of the 43 U.S. Presidents, 38 of their signatures are less expensive than Walt Disney. Why? It's the old supply-and-demand. Walt Disney is one of the most desired autographs in all history. He is one of the few great men to actually get into our psyche in a wholly positive, emotional way that no President or scientist or inventor could ever do. Emotion is what drives the collectibles market. The price is driven by the thousands of others like you and me who want to get just a little closer to the man who brought the world so much happiness. Furthermore, who else's signature is actually a corporate logo? Technically, the logo is an artist's version of Walt's block-printed signature, but it is loosely based on the real thing. In a 1981 article, Disney Archive Director David R. Smith called Walt Disney's autograph "the most recognizable signature in the world." The supply is far, far smaller than the demand. Relatively few people asked Disney for his autograph prior to 1954. He was a producer, not a movie star. It was in 1954, when Walt first hosted a Disney TV show that he became truly famous and recognizable in public. Yet just 13 years later he was dead at the age of 65. This drastically reduced the potential number of signatures Walt could have signed. Because of the fame that came with television, most of Disney material autographed for fans is from the 1950's and 1960's. Early material is rare and therefore usually more expensive. Walt never lived to see retirement; his autograph-signing years were cut short. It's too late to meet him in person; getting his signature is the next best thing.
Do Outright Forgeries Exist?
Yes. I see dozens in internet auctions and in dealer catalogs every year. Some of these even come with "certificates of authenticity" from "forensic experts" who don't have enough experience with Walt Disney to know a good one from a bad one! And unfortunately the temptation of putting a few little words on paper and selling it for a thousand dollars or more is too much for criminals to pass up. The good news is that most forgers aren't good at what they do (if they were good at anything they wouldn't be forging for a living). The average forger doesn't have the drawing skill (before starting his own company, Walt was a commercial artist), and the knowledge of what signature is right for what year, the knowledge of what medium is right for a particular piece (pencil, fountain pen, ballpoint, crayon), knowledge of Walt's common inscriptions, Walt's A-Z alphabet, etc. Forgers haven't handled enough authentic signatures to even know how big or small Walt would usually sign his name on a photograph, or where on the photo Walt would usually sign. So you can't judge authenticity simply by comparing signatures, and you can't forge convincingly simply by copying a signature. This also points out why the average autograph dealer may unwittingly offer forged material in his catalog- with Disney you have to specialize to know all the intricacies! I turn down half of the material offered to me, and some of that is from other dealers!
I Have a Walt Disney Signature or I Have Found One For Sale Somewhere-
Will You Authenticate it for Me?
Yes! I even have a no-cost option. Click HERE for details.
Is Walt Disney's Autograph a Good Investment?
Firstly, I am passionate about Walt Disney, so I am biased. But in the 1970's you could buy Disney's signature for about $85. Today that same signature might cost you $1,500. As I mentioned above, emotion fuels demand, and people love Walt Disney. Will demand lessen- will people forget? Thirty years after Walt's death, every 4 year old child knows the name "Disney" means something good. When Walt passed away there was only Disneyland. Today Disney parks stretch from Asia, across America, to Europe. The Disney company is more vital than ever, producing wonderful new animated films, putting Disney Stores in hundreds of malls across the continent (and globe), owning sports teams, buying the ABC TV network... I could go on. Walt Disney is influencing more people around the world today than ever before; ironically, his impact is even greater in the 21st century than his own. His persona has evolved from the familiar face some of us grew up with on TV during our own lifetimes, to the deified legend; many children today see him for the first time- not introducing a TV show- but immortalized in bronze in front of the Disneyland castle. The demand to own something held in the hand of creator of it all will grow and grow, but fewer and fewer signatures will be on the market because the supply is just too limited. It's like Will Rogers investment advice- "Buy real estate, they've stopped making it." Let me tell you, real estate is easier to find. Walt Disney said "it was all started by a mouse." But we all know differently- it was started by a man named Walt Disney. Holding something in our hands that he took a few moments of his life to sign reminds us of that.
Phil, What's Your Favorite Piece in Your Collection?
For the answer to that one, click HERE.