The late Diane Disney Miller left a lasting legacy with-- among other achievements-- The Walt Disney Family Museum. Phil Sears is honored that a Walt Disney letter from his collection is a star exhibit at the Walt Disney Family Museum. Diane Disney Miller said:

"This is such an important letter, and to be able to display the original, in my dad's hand, is, to me, one of the most valuable things our museum can offer to our visitors. When I first discovered this letter I was so touched by it .. the very young Walt, practically penniless, living with his uncle and working out of his uncle's garage, but presenting himself as an established producer offering an opportunity to Mrs. Davis' little daughter. I'm certain that the absurdity of his situation never occurred to him, just the possibilities that it presented. He had confidence in his own ability, and had just persuaded his brother Roy to join with him. This was the beginning of something wonderful."
You can see the letter in person at the Walt Disney Family Museum in San Francisco, or click HERE for a virtual view.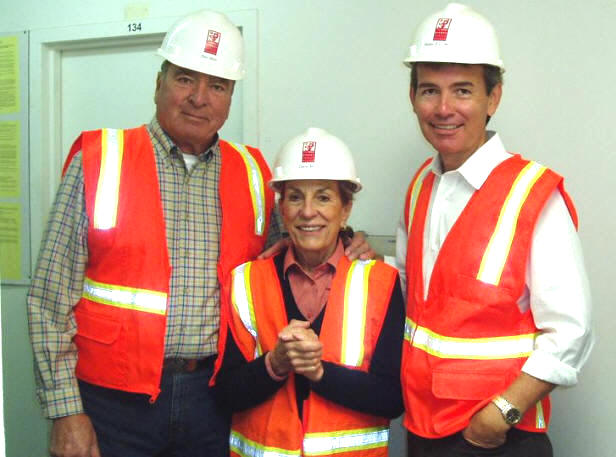 Above: Former Disney Studio chief Ron Miller and Walt Disney's daughter Diane Disney Miller give Phil Sears a tour of the Disney Family Museum while still under construction in 2008.